Best choice for you--Action camera 4k AT-S81ER

Mar 25,2022


Ausek
Best choice for you--Action camera 4k AT-S81ER
With the development of science and technology, and the progress of human life, more and more people choose extreme sports to enrich their spare time. At the same time, action & sports camera also sets off a boom. Today we are going to talk about this action camera - AT-S81ER,from Ausek sports camera manufacturer.
There are so many action cameras in the world, why should we choose this one? And what's so unique about it?
First of all, AUSEK, which is professional a manufacturer of action camera,dash camera,webcam and kids camera , has established more than 10 years with a long history with IOS900I & MSDS, and also AUSEK is a company integrating production, research and development and sales,
Factory:over 2000 square meters production workshop with 4-6 production lines,50-80workers work on it,daily output 3000-5000pcs per day.
Professional R&D team: having 5 professional R&D engineers and can launch 8-12 new products every year.
Professional sales department:4 foreign trade director, 1 foreign trade manager, 5 people more than 5 years of foreign trade experience, 8 people more than 3 years experience, 10 people more than 1 year experience, at the same time in training 5 new foreign trade.
Quality control department:IQC,IPQC,OQC,standard at AQL 1.0/2.5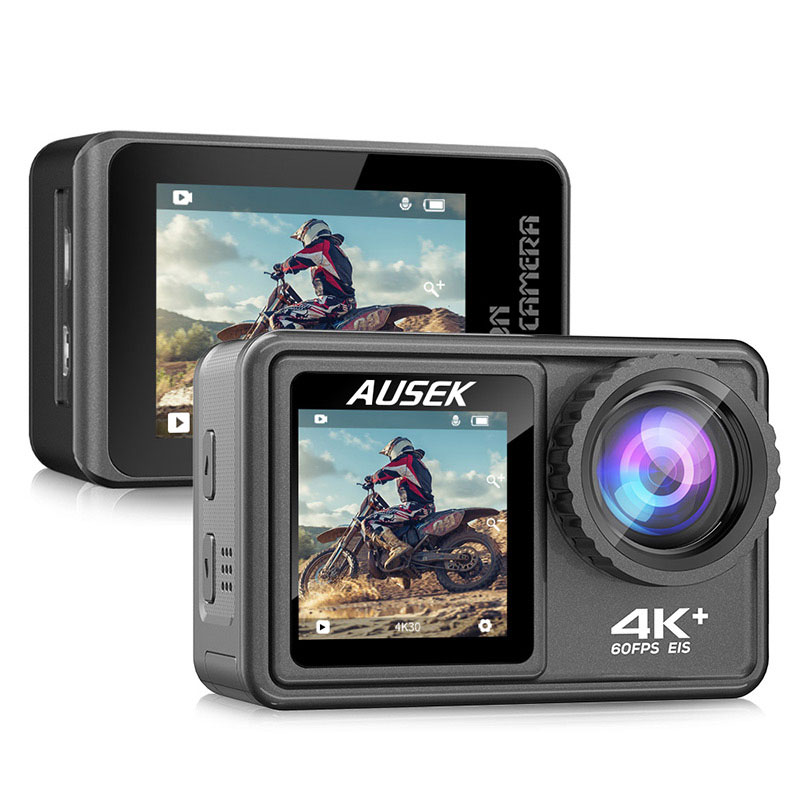 Secondly, for this model-AT-S81ER, it has unique attractive appearance & private model with Appearance of the patent. What's more,it has six interchangeable filters, which is the most popular 4K 60fps 24mp with dual screen(2.0"+1.44" )filter on the market.of course, it can be control by Wifi and remote. And here are main functions for you reference:
Dual Color Screen Design,2.0+1.44" LCD Panel

Real 4K 60fps wifi Ultra HD Action Camera

Optional Touch screen

Support 30-40 meters Waterproof Action Camera

Optional View Angle and Anti-Shaking

Built-In Wi-Fi Sports Camera

Select able 6 filters function,

Private mold appearance & appearance patent

But the most special feature of this product is the filter function,Today we will take a look at what filters are available in the product:

CPL; polarizing filter, mainly used to absorb polarized light in the sky, water reflection, glass reflection and other non-metallic reflections

MACRO: Macro lens, it is a special lens used for macro photography, mainly used to shoot very subtle objects, such as flowers and insects.

ND4-16(ND4/ND8): ND filter, use this filter to reduce the brightness of the camera lens, even in strong light, you can get dynamic softening or shallow depth of field effect, such as the seaside or sunrise in summer, to ensure the correct exposure of the sky and Get shadow detail.

ND4:The light transmission rate of ND4 is 1/4, which is equivalent to the effect of 2 and shutter.

ND8:The optical pass rate of ND8 is 1/8, which is equivalent to 3 and shutter speed.

The optical pass rate of ND16 is 1/16, which is equivalent to the effect of 4 and shutter.

Purple: Purple light filter, suitable for black and white photography, it can make the pale image more dynamic, charming and rich in color.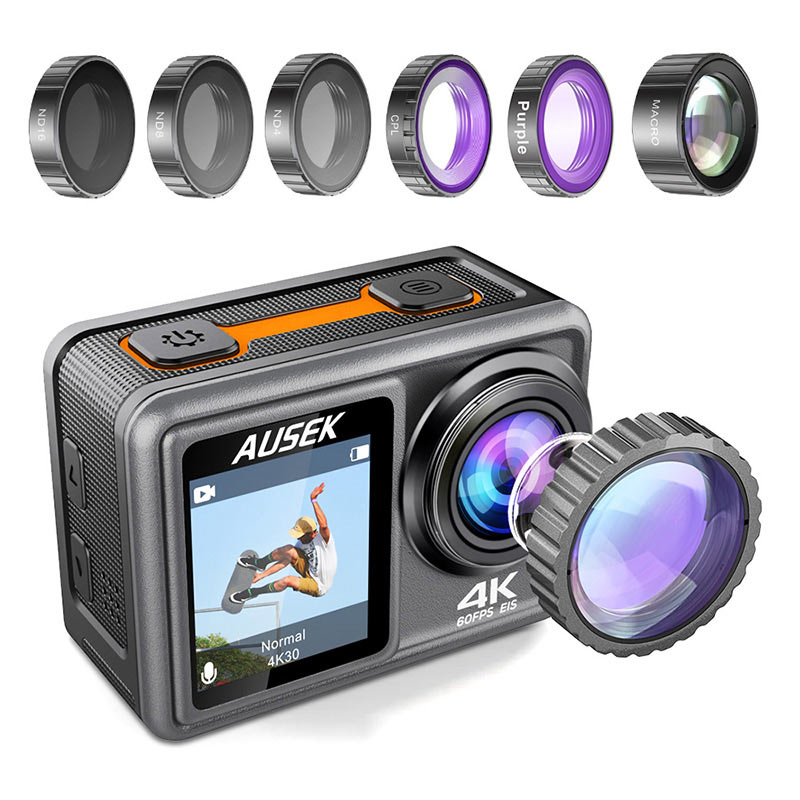 How can we contact the company to get AT-S81ER?
In a words,if you want to try some new things or make change, just order AT-S81ER, which will not let you disappoint.
Ausek, a professional sports camera manufacturer.
Contact information:
Email address: info@ausek.com.